Mind and Soul. Never let you go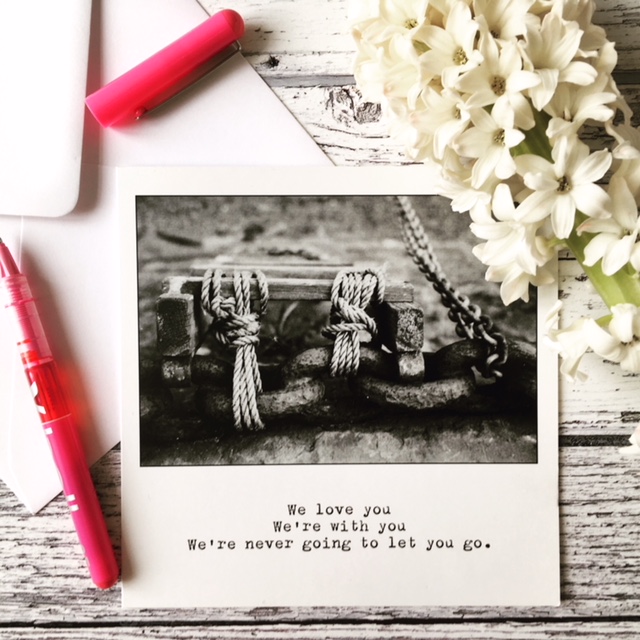 Mind and Soul. Never let you go
MIND AND SOUL
We love you
We're with you
We're never going to let you go.
Fifty percent of the profit from the sale of this card will be donated to the Mind and Soul Foundation.
Square greeting card measuring 148x148mm, printed on 350gsm card, with white envelope.
Available to buy individually or as part of the set of five cards for £8.00.